The PrimeFish project is presenting its work in Aquaculture Europe through several workshops and presentations, analyzing and proposing alternatives for the fisheries and aquaculture market.
On the 20th September, the DG for Research & Innovation joined a group of scientists and policy makers to strengthen cooperation in aquaculture in the framework of the Atlantic Ocean Research Alliance. This event backed the celebration of Aquaculture Europe (20-23) in Edinburgh. The workshop set the baseline for further collaboration among EU, Brazil, South Africa and other South Atlantic partners through four technical sessions about aquaculture production systems, diversification of species, food safety and ecosystem approach to aquaculture.
John Bostock, especially involved in the analysis of the supply chain relations in PrimeFish, presented the goals and outcomes of the project. Concerning the seafood markets, PrimeFish is currently analyzing the production and market dynamics for cod, salmon, freshwater trout, seabass, seabream, pangasius and herring, as well as the consumption trends through quantitative and qualitative research in Spain, France, Italy, Germany and UK.
Visitors to Aquaculture Europe can also attend the session he will chair on the 23th focused on fostering the aquaculture development in the Carrick room.
EAS/EATiP Industry Forum "Development vs. Stagnation"
Rosa Chapela, leader of the interaction activities with stakeholders and the communication in PrimeFish, is also taking part in Aquaculture Europe to present the multi-annual plan for the Spanish aquaculture development. The European Aquaculture Society and the European Aquaculture Technology and Innovation Platform are organizing this forum to contrast factors contributing to growth in aquaculture and defining their strategies. In concrete, the actions that will execute the multi-annual plans. This event will be held in the Lowther Room on 22th September from 10.30 h.
You can also follow their activity through Twitter: @JBaqua, @RosaChapel or @Prime_Fish.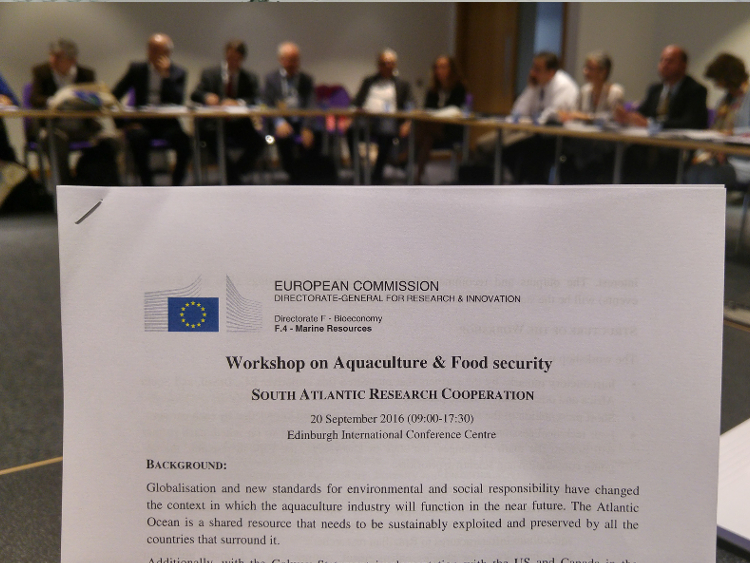 Location:
Edinburgh
Edinburgh
,
Edinburgh, Scotland
United Kingdom
Latitude: 55.953252
Longitude: -3.188267