Thursday, 4th of October at 12.00 pm the Xunta de Galicia stand will host a presentation with the analysis of Spanish seafood consumers developed by the PrimeFish project. The event will be held in Spanish. Interested attendants can check the programme and apply for registration at:
http://cetmar.org/seminarios/primefishconxemar/
Between june and september 2017, around 1,300 Spanish consumers took part in two on-line surveys. Results allow to profile different consumer segments, their preferences and how much they are willing to pay for seafood products based on seven species: salmn, cod, trout, herring, seabass, seabream, and pangasius.
These results will support the decision making of companies, for instance to launch new products. They will be able to find information customised to the characteristics of their seafood products in order to know the ideal consumer profile in each country analysed and how much they are willing-to-pay for it.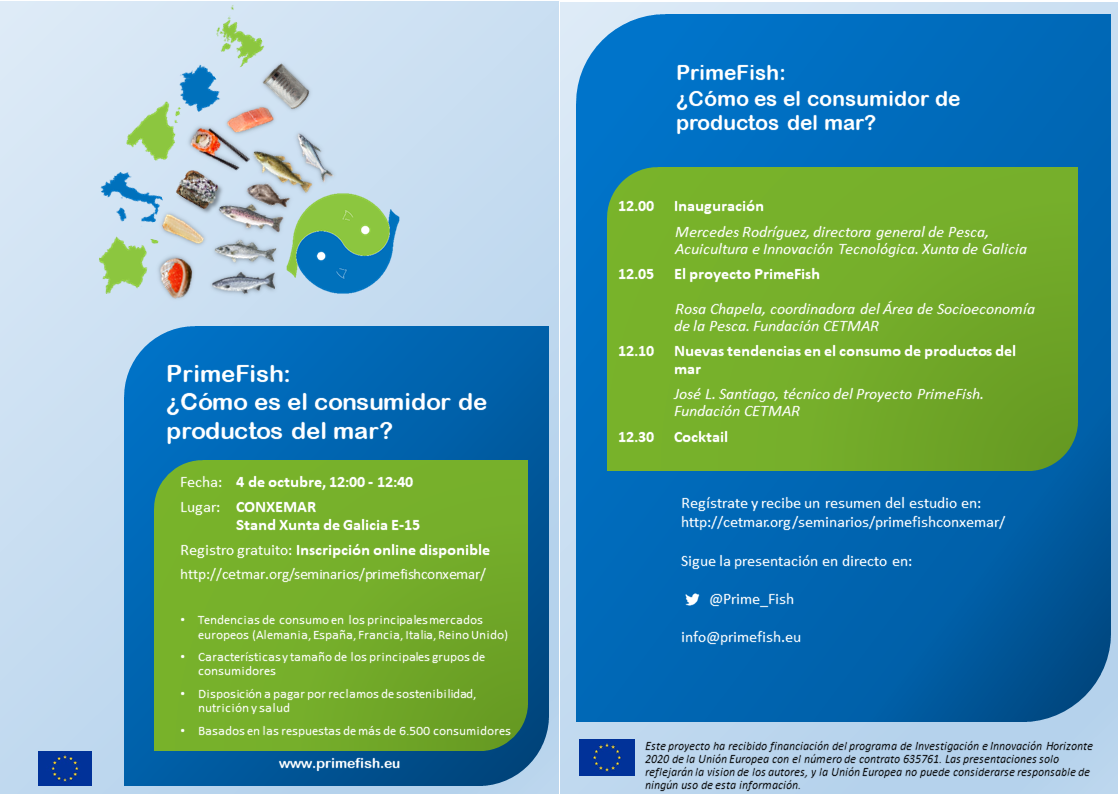 Location:
Conxemar
29 Avenida da Beiramar
Vigo
,
Pontevedra, Galicia
36202
Spain
Latitude: 42.227801
Longitude: -8.630322