From 4th to 6th October the PrimeFish team will be available for presenting the project to the companies participating in the Spanish frozen foods fair Conxemar through its 2nd Brokerage Event. If you are interested in knowing more about this H2020 project in an individual presentation, you can book your meeting on the brokerage website after having registered your company. Check out our profile to find out what are our free time slots.
PrimeFish is an H2020 European research project focused on enhancing the economic sustainability of the seafood sector. In order to develop a web-based tool to understand and predict the evolution of the seafood markets the project is currently working on:
Analysing the current production volume and market dynamics for cod, salmon, freshwater trout, seabass, seabream pangasius and herring sectors.
Evaluating the supply chain of herring, cod, salmon, freshwater trout and seabass/seabream from the landings/production to the consumers.
Current and future trends and consumer behaviour in local, European and international seafood markets (qualitative and quantitative market research)
Simulation of models for analysing changes in competitiveness, prediction of "boom and bust" cycles in price developing
The project is centered on the European seafood markets, mainly Spain, France, Germany, UK and Italy. You can contact us with any question or doubt in primefish[at]cetmar.org.
This is the second time that Conxemar organizes a Brokerage Event with the aim of supporting companies interested in boosting innovativeness, looking for new customers or new potential partners. The previous edition in 2014 counted with 90 companies registered that held 150 B2B meetings.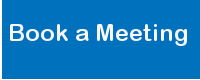 Location:
Instituto Feiral de Vigo (IFEVI)
772 Avenida do Aeroporto
Vigo
,
Pontevedra, Galicia
36318
Spain
Latitude: 42.223159
Longitude: -8.637239