Besides its research activities, taking the breakthroughs from the lab to the society is one of the principal aims of the European projects. One of the key PrimeFish members, Petter Olsen helped to achieve this goal by presenting his latest research advances in the 7th International Symposium on Recent Advances in Food Analysis in Prague (Czech Republic) on 4th November and in the 4th Annual World Congress of Aquaculture and Fisheries in Qingdao (China) from 6th to 8th November. Both dates joined an international audience made up of scientists, journalists, policy makers and members of the seafood industry.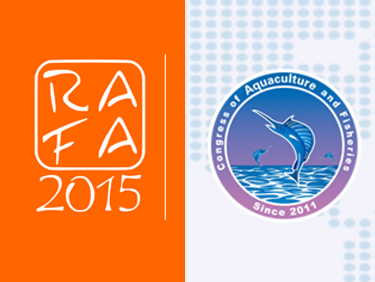 Senior scientist of Nofima, Petter Olsen focused on the food fraud issues for the Praha date. He went beyond the food frauds that can be detected in analysis, to focus on those involving faking claims such as a mistaken geographic origin or an untrue eco-label. For instance, many citizens will still remember the 2013 horsemeat scandal that uncovered lacks in traceability in the food chain. Olsen explained different ways to uncover these frauds. His own work within the PrimeFish project allowed him to detect discrepancies between import and export seafood figures, as you can check on the slide nº 21 of the presentation below.
Right after that, Olsen flew to China to participate in the BITS 4th Annual Congress of Aquaculture and Fisheries". There, he acted as co-chair of the session "Sustainable Fisheries and Aquaculture", in which he explained the important role of sustainability through several research and innovation projects. For instance, the PrimeFish project takes an economic approach to this concept, focusing on improving the performance of the European fisheries and aquaculture sectors to ensure their development. On the other hand, the MareFrame project is developing a decision support framework that applies the ecosystem model.
Norwegian food research institute Nofima is Europe's largest institute for applied research within the fields of fisheries, aquaculture and food. Nofima has led and participated in numerous international projects and initiatives, and has had a central role in international standardisation activities, especially related to traceability and development of sector-specific ontologies, good-practice guides, methodologies and tools.
Consult the presentations here:
- Fighting Food Fraud: When all you have is a hammer, everything looks like a nail
- Documenting Sustainability of Fish Products and Enabling More Sustainable Decisions in the Future
Location:
Petter Olsen, from Nofima, presents research projects in Czech Republic and China
Latitude: 36.067117
Longitude: 120.382612