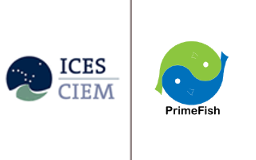 The PrimeFish project participates in a special session called ICES Project Marketplace. Copenhaguen (Denmark) is hosting the ICES Annual Science Conference from 21 to 25 September.
This event, which will be hold on September 23rd, includes a presentation by Sigi Gruber, the European Commission's Head of Marine Resources Unit. She will explain the current and future opportunities for marine science within the Horizon2020, EMFF and other programmes. Dr. Gudmundur Stefansson, PrimeFish Coordinator, will participate in a posterior panel discussion. He will introduce the PrimeFish project and explain how the ICES community could support and be involved in the project, including the dissemination activities. The project will also take part in the Conference poster session.
The ICES Annual Science Conference (ASC) is expected to receive over six hundred scientists, policy-makers, stakeholders, students and organizations' representatives with the aim of discussing the latest findings in about marine ecosystems. Among the topics discussed, ICES has listed climate change, stock assessment methods, marine spatial planning or marine ecosystem-based management.
The PrimeFish project focuses on the economic sustainability of European fisheries and aquaculture sector. Industry experts from both sectors are developing a prediction toolbox, which will forecast trends for the seafood market. This project creates shared value through the interaction among scientists, businessmen, policy-makers and citizens with the aim of strengthening the competitiveness of seafood sector.
Location:
PrimeFish contributes to the ICES Annual Science Conference
65 Tietgensgade
Copenhagen
1704
Denmark
Latitude: 55.669673
Longitude: 12.564717